Pixelventure specialises in producing high quality software for web usage operable in various functional and calculating environments.
We create superior software products that you can own. Our extensive library of software components combined with a significant number of comprehensive development tools along with the necessary architectural and design skills needed in creating solutions guarantee the success of the project.

At the final stage, the application is rigorously tested as we certify all our products for maximum efficiency and performance. Project completion triggers end-user training plus designated online support.

Our application developers/programmers and designers are the best in their field, with significant qualifications, technical expertise, corporate experience and professional capability.


Examples of Custom Applications:
Custom Application Development
Existing application maintenance and enhancement
Web Application Development
Portal Application Development
Inventory Management and Content Management Tools
E-Commerce/Shopping Cart and Customer Service Applications
Adverting Tracking, Subscription Management, Survey/Poll, classified, guestbook, calendar, message boards, job boards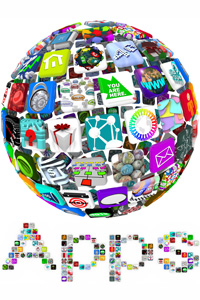 Web & Software Applications at Pixelventure are robust, scalable and secure while they are specifically focused on being smoothly integrated within your existing e-infrastructure, thus ensuring other parallel applications and databases remain relevant and their efficiency is maximised.